Breaking down silos. Delivering brilliantly for our customers.
Posted on: March 31st, 2023
Adina Hotels Academe Team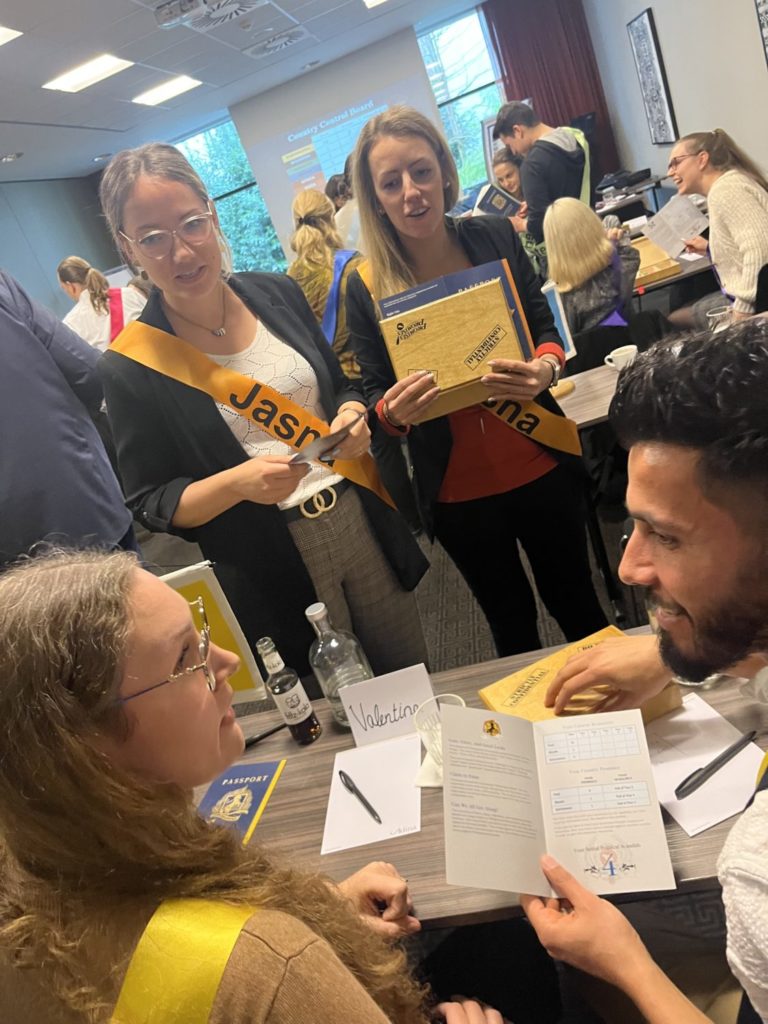 Recognised as a leading brand of premier quality, inner city apartment hotels, Adina Apartment Hotels offer spacious and stylish accommodation combined with lifestyle facilities. Adina is one of five established brands operated by TFE Hotels (Toga Far East Hotels), Australia's international hotel group headquartered in Sydney.
Adina passionately develops the skills of every single member of the team providing continuous training and career development through the TFE Hotels ACADEME Fast Track Management program.
Eagles Flight worked with the 2022 Academe intern group at the establishment of a new hotel in Munich and took the team through the desert to mine gold and maximise their productivity… this year they were keen to explore how truly united teams deliver unrivalled service both internally and externally by breaking down silos to harness the true potential of one team with Eagles Flight's 'Promises, Promises' experience.
'Promises, Promises' – The inaugural meeting of the United League of Nations is set to commence… and you're elected! Empowered as the politicians of your own nation – one of 10 – you and your team must honour the promises made to your demanding constituents. Within a world of diplomatic intrigue, politics, scandals and lots of fun, you'll have to overcome distrust, cultural barriers and flawed communications to make good on your commitments. But, with the clock ticking, the Promises, Promises! experience breaks down these barriers to show the importance of delivering on both 'local' and 'global' priorities. You will be surprised by the learning as you develop key skills based in productive collaboration, open communication and results-focused teamwork, all with an eye to achieving the ultimate goal – becoming a truly United League of Nations.
Agnes Lindner, Director People & Capability, commented 'Simon has helped to support this team now for 2 years and again has delivered a really fun relevant and impactful experience for our colleagues. I love how involved everyone got and how relevant Simon made this to our day-to-day operations' and in particular how this supports the growth of our colleagues knowledge and capabilities in supporting our business ambitions.
If you'd like to experience what we do here at Yellowfoot get in touch!