GOAL Leadership Conference 2023 – collaboration
Posted on: July 31st, 2023
GOAL is an international humanitarian response agency established in Ireland over 40 years ago. GOAL delivers a wide range of humanitarian and development programmes, with a focus on systems, partnerships and building resilience.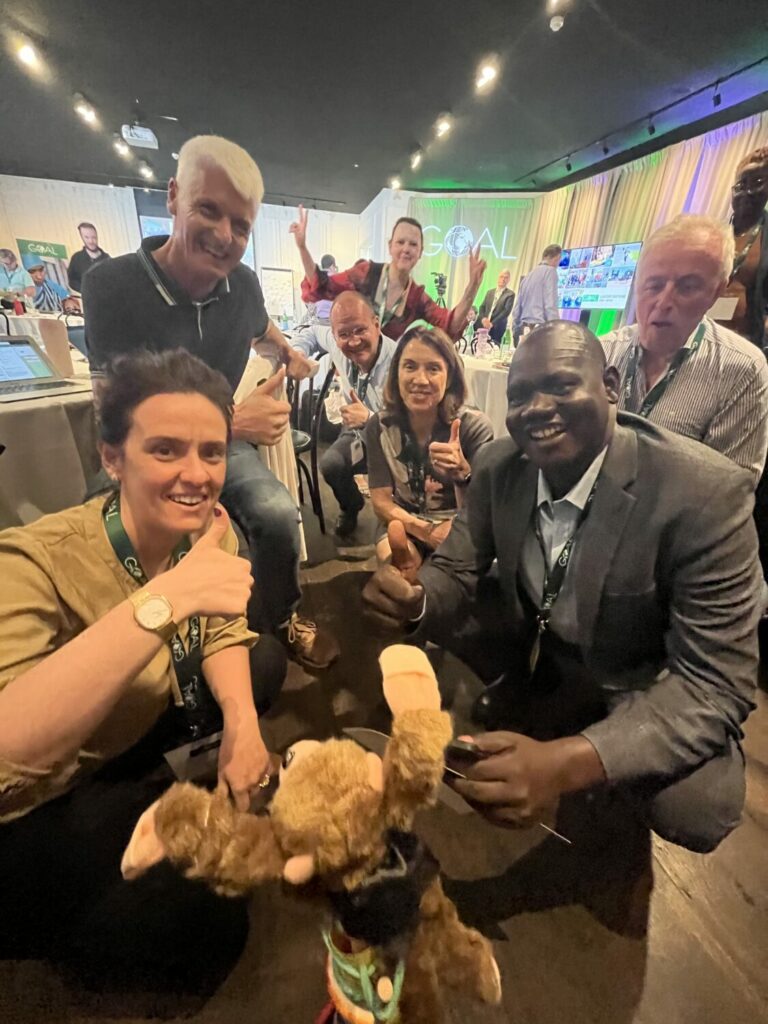 Eagles Flight were invited to attend a 3 day Leadership Conference on behalf of GOAL in Dublin at the end of May. Initially, this was to be a short activity to be used as an ice breaker, however, as discussions progressed it became clear that we could offer much more and ended up delivering 2 sections of the overall agenda in the form of our program experiences, 'Promises, Promises'© and 'Council of the Marble Star'©.
In Promises, Promises © participants understand that within business, there are teams and inter-teams. The inter-team is the connections made with the other teams, departments, countries and businesses that help to keep the organisation running smoothly. GOAL have over 3,500 staff working around the world in areas where there are often conflicts and environmental constraints and challenges on top of the day-to-day regular 'challenges' most organisations must deal with. The most dynamic businesses in the world realise there are no problems, challenges, opportunities or innovations that can be delivered by one team. By seeing the value others can bring to you, you can help them succeed as well. In Promises, Promises'© it's not just about focusing on what your team's goals are, it's also focusing on helping other teams, and your organisation also succeed.
'It became evident through our initial discussions that as well as ensuring our delegates were comfortable and at ease with each other – which is why we wanted to do something active – that Eagles Flight could enhance the entire participant experience and actually surface some key learnings that further enhanced and supported the overall aims of the conference.' Siobhan CEO Goal Global.
If you'd like to experience what we do drop us a line.