Lenze 'Engineering To Win '– Windjammer in Munich
Posted on: July 31st, 2023
Lenze is a leading provider of automation solutions to industries including consumer packaged goods, converting and printing, automotive, material handling and logistics, robotics, and commercial pumps/fans.
In June 2023 a team of approximately 230 Lenze employees from the Sales and Marketing department were meeting at Motorworld Munich, an automotive world of experience for enthusiasts and friends of driving culture and lifestyle, for a face-to-face 3-day meeting. Eagle's Flight were invited to support a half day learning experience for the group that address's specific business outcomes such as growth, collaboration, delivering a new business ambition, winning in a competitive market and delivering brilliantly for customers.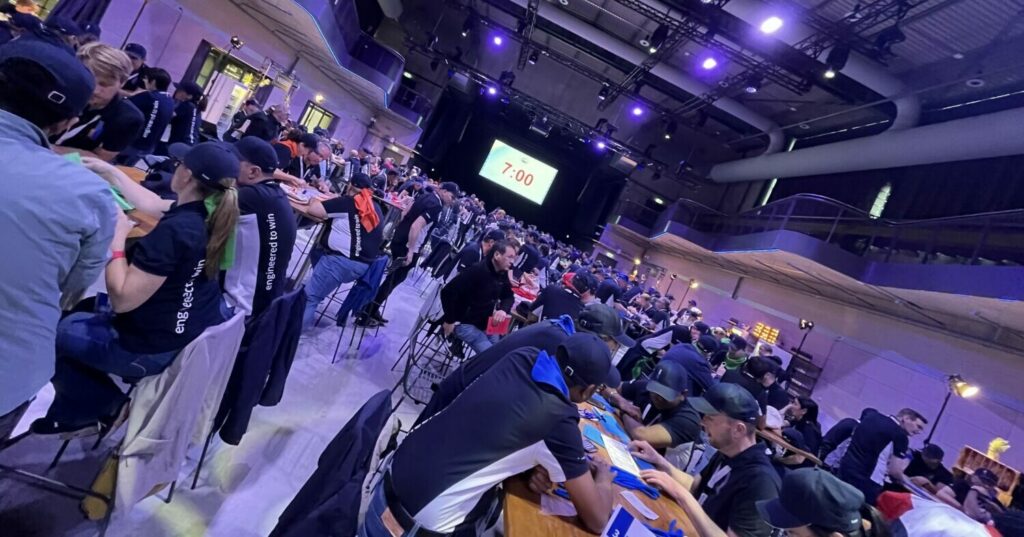 Despite the venue, 'Windjammer'© was selected as the experience that best fit the Groups learning requirements, as teams vie for an edge in an exceedingly active marketplace of high-end sailing products. The demand for products is high, but market fluctuations will affect their value over time. In this engaging sailing-themed experiential activity, attendees will race to acquire raw materials from other teams, manufacture specialised products, and sell them when the market demand is highest. But profit margin is not the ultimate measure of success in this nautical landscape – true victory is a performance beyond expected results. In order to capitalise on every opportunity, negotiation and teamwork will be essential to success.
Rona Richter, Head of Marketing Communications said 'We wanted an experience that would bring energy and engagement to the meeting. We loved it and it was delivered seamlessly and professionally by the Eagles Flight Team.'
If you'd like to experience what we do drop us a line